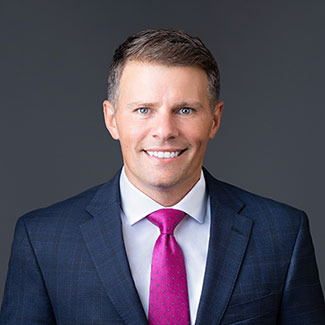 James Morin
Executive Vice President, Sales
James Morin joined Norcom Mortgage in January of 2009. Veteran of the mortgage industry, James serves as the Company's Executive Vice President of Sales and is in charge of leading the strategic expansion of Norcom's sales production. He was drawn to the mortgage business by both the challenges it presented and the opportunity to make a difference in people's lives: He had degrees in Management Information Systems and Finance, so the mortgage industry seemed to be a perfect fit. "I really love being able to help homebuyers and families realize their part of the 'American Dream.'"
James has a knack for working with people and building relationships. He finds that his role at Norcom blends "selling, marketing, business management, finance, communications and more." His success has been built on hard work, dedication, a deep knowledge of the mortgage business, as well as a competitive nature: "Basically, I eat, breathe and sleep mortgages." He is an active member of the CMBA, MBA, MMBA, FAMP, ECAR, GWBR, and CTAMB.
When he's not helping clients, and managing Norcom's mortgage business, James enjoys spending time with his family, sports, and working out.